President | CEO

Dr. Susan Reynolds is the President and CEO of The Institute for Medical Leadership®. For over sixteen years, the Institute has been conducting organizational assessments, physician leadership development programs, executive and physician coaching, and strategic transformation retreats for numerous hospitals and healthcare systems, academic medical centers, medical groups, and medical associations throughout the United States.
A former emergency physician, emergency medical center CEO, White House health care advisor, and Chief Medical Officer, Dr. Reynolds developed the highly acclaimed Chief of Staff Boot Camp® in 2003, and has trained over 3,000 physician leaders and healthcare executives through these programs.
In 1993, Dr. Reynolds was appointed to the White House Health Professionals Review Group, serving as one of its few practicing physician members. She founded and led the Physician Executive Practices at both Heidrick & Struggles and Russell Reynolds Associates, two leading international executive search firms. She also founded the Malibu Emergency Room, served as the facility's CEO and chief physician for twelve years, and organized a tax-exempt charity that produced celebrity events to support emergency medical care.
In the past, Dr. Reynolds has served as national Chair of Health Policy for the American College of Emergency Physicians, and President of the American Association of Women Emergency Physicians. Dr. Reynolds is the recipient of numerous honors and recognitions including Woman of the Year, California's 44th Assembly District. Dr. Reynolds received her A.B. with top honors from Vassar College, then obtained a Ph.D. in Biological Chemistry and an M.D. degree from UCLA. She completed a residency in Internal Medicine and a fellowship in Cardiology, Critical Care Medicine, and Administrative Medicine at UCLA. She is a Diplomate of the American Board of Internal Medicine.
Susan Reynolds, MD, PhD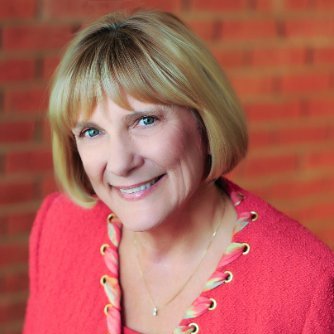 "Dr. Susan Reynolds is an excellent speaker and contributes a wealth of information on any medical staff issue. The Medical Staff and Hospital Board gave her rave reviews at our leadership conference."
Kenneth Nakamoto, MD
VPMA Pomona Valley Hospital
Prescription for Lasting Success
Susan Reynolds authored "Prescription for Lasting Success: Leadership Strategies to Diagnose Problems and Transform Your Organization," published by John Wiley & Sons.
Dr. Reynolds' 4-Ps assessment model includes an examination of Purpose, Passion, Planning, and People. It can be used for individual as well as organizational transformation.
Based on Dr. Susan Reynolds' book, The Institute for Medical Leadership® now conducts programs that help leaders and their organizations succeed on a long term basis.


Chicago Medicine Magazine
Dr. Reynolds has a column with the Chicago Medical Society magazine. She explores timely issues around physician leadership development.
Click Here to view articles.