CELEBRATING OUR 19TH YEAR OF MAKING AN IMPACT
VIDEOS FOR PURCHASE: CHIEF OF STAFF BOOT CAMP™ 2021
Purchase one or multiple segments of The Chief of Staff Boot Camp™2021 virtual event. The Boot Camp was pandemic-focused with a concentration on how leadership changes during a crisis, lessons learned during the surges, and the importance of communication.
Each video segment can be purchased for $300, or you may purchase all four videos for the discounted price $1095. 
Leadership in Crisis: Lessons Learned from the COVID19 Pandemic
Understanding Leadership Roles Before, During and After the Pandemic
Medical Staff Alignment & Engagement
Building a Dynamic Committee and Effective Meeting Management
The Late Career Physician
Motivating Others Through Effective Communication
Coaching Physicians to Improve Quality and Behavior
Disruptive Behavior: When to Call Your Attorney


Working Across Generation
Credentialing, Privileging, and Peep Review: An Overview
Basic Finance for Medical Staff Leaders
Diversity and Inclusion: Do You Want to Dance?
Mindfulness: An Approach to Managing Stress and Preventing Burnout
Physician Well-Being Committee
Video 1: All segments
Video 2: All segments
Video 3: All segments
Video 4: All segments
Need to recover your downloads?
Click here to have them resent to your email. 
Please note that access to these videos is available for three months.
Chief of Staff Boot Camp™
Early Bird Tuition
Register by January 10, 2021 $995
Full tuition $1,295
Complimentary Tickets
CEOS, Chief Medical Officers, or Medical

Staff Coordinators may each attend for free with purchase of two tickets for physicians
Registration
Pandemic-Focused
The Chief of Staff Boot Camp™ 2021 will be pandemic-focused with a concentration on how leadership changes during a crisis, lessons learned during the surges, the importance of communication, as well as effective ways to communicate broadly.
Virtual & Interactive
Physicians and attendees will experience interactive programs with breakout rooms and audience polling, so they can learn from each other's experience. There will be take aways they can use at their hospitals the next day.
Created For
Medical Staff Leaders
Hospital Administrators
Board Members
Medical Staff Managers
Offers Up To
Led by our nationally recognized faculty, the two-day Chief of Staff Boot Camp™ offers up to 12 hours of AMA PRA Category 1 CME credit for physicians
Chief of Staff Boot Camp™ Brochure
Have questions? We are here to help.
Chief of Staff Boot Camp™ Overview
The Chief of Staff Boot Camp™ was designed to provide new Chiefs of Staff the information they need to succeed in their complex role. The Boot Camp focuses on the knowledge and tools necessary to work collaboratively with peers, hospital administration, and staff members.
Executive-Level Leadership
In addition to honing executive-level leadership and communication skills, the course provides Chiefs with a working understanding of important topics such as:
Healthcare trends
Physician leaders success factors in the era of reform
Emerging roles for physician leaders
Quality and patient safety initiatives
Value based purchasing and accountable care organizations
TJC updates
Credentialing, privileging, and peer review to assure quality
Burnout and stress management
Dealing with disruptive behavior
Hospital finance
Testimonial
"At the New Orleans Boot Camp, I promised within 2 years I would get somewhere: either make it over to academics and pursue certification, or continue on my path to leadership. Well, I did both. In a few months, I will join faculty at WVU, and I will continue pursuing leadership skills and engagement at several levels. The lesson I learned: what you do and say, and the way you do it and say it, makes you stand out and open up new paths. My investment in leadership skills and training paid out very quickly. Your boot camp was an important and fruitful element of that investment." 
–Dr. Shafric Sraj
From Attending This Course, Participants Will Be Able To
Properly define the duties and responsibilities of hospital medical staff leaders, administrators, and board members
Understand the tools for effective quality improvement including: credentialing and privileging, peer review, physician coaching to improve performance, and accreditation survey processes
Describe methods to work collaboratively with hospital administration using quality reporting measures to address payment reform issues
Utilize at least three techniques for dealing with disruptive behavior
Use multiple strategies to manage stress and prevent burnout in their
leadership positions
Recount at least three differences between Boomers, Gen Xers, and Millenials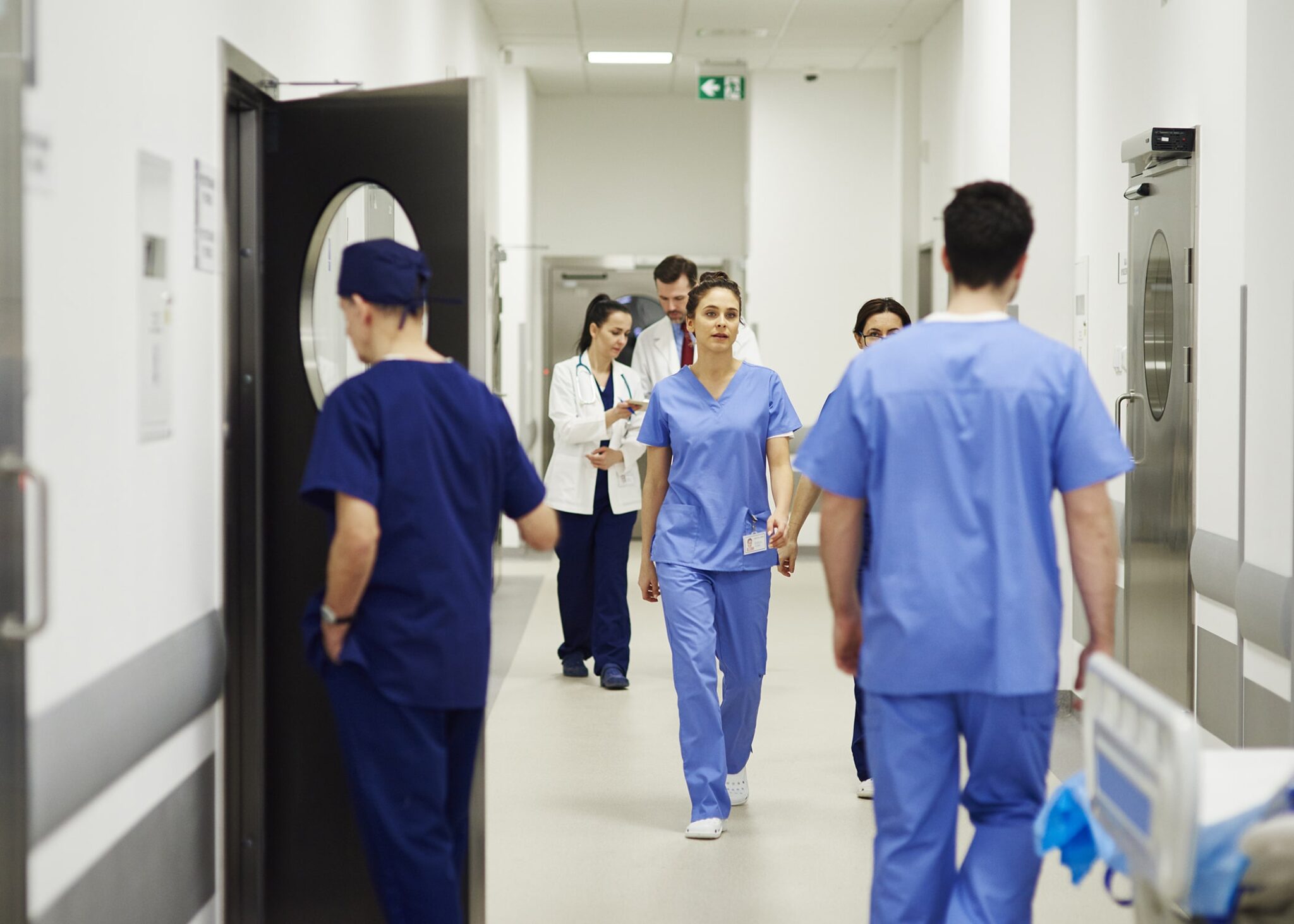 We can bring the Chief of Staff Boot Camp® to your hospital.
Each on site Boot Camp is customized to meet the specific needs of each hospital or health system in half-day or full day sessions.
Weekend programs or year round education can also be provided.
If you would like to have The Institute's renowned faculty conduct a program for your Medical Executive Committee so you can share the knowledge and new skills you have learned through our program, contact us.
Contact The Institute For Medical Leadership
Past Chief of Staff Boot Camp Speakers
Ret. Major General Leonard Randolph, MD, CPE
Deputy Surgeon General of the United States Air Force, Deputy Assistant Secretary of Defense, Health Affairs, and Past President of the American College of Physician Executives.
Mr. Duane Dauner
President and CEO of the California Hospital Association
Mr. Tom Priselac
President and CEO of Cedars-Sinai Health System and, at the time, Chairman of the American Hospital Association
Mr. Mickey Bilbrey
Long-time President and CEO of the University of Tennessee Medical Center
Physician Accreditation
This activity has been planned and implemented in accordance with the Essential Areas and policies of the Institute for Medical Quality (IMQ/CMA) through the joint sponsorship of Cooperative of American Physicians, Inc. (CAP) and The Institute for Medical Leadership®. CAP is accredited by the Institute for Medical Quality (IMQ/CMA) to provide continuing medical education for physicians.
Disclosure of Conflicts of Interest
It is the policy of Cooperative of American Physicians, Inc. to ensure balance, independence, objectivity, and scientific rigor in all of its educational activities. In accordance with this policy, CAP identifies conflicts of interest with its instructors, content managers, and other individuals who are in a position to control the content of an activity. Conflicts are resolved by CAP to ensure that all scientific research referred to, reported, or used in a continuing education activity conforms to the generally accepted standards of experimental design, data collection, and analysis.
Cancellation Policy
75% of tuition will be refunded if cancellation is received more than 30 days in advance of the program. There are no refunds for cancellations received 30 days or less in advance of the program. Tuition may be credited towards a future Chief of Staff Boot Camp® or Leadership Development Program at your institution.